Embracing Disruptive Innovation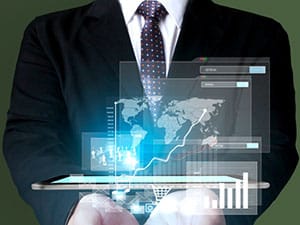 Is your business intelligent enough to develop smart products? To keep up with your competitors, you need software that not only allows you to be agile, but also lets you differentiate yourself by empowering you to:
Transform your business—build new products and enter new markets.
Develop processes that bring you closer to your customers.
Build an ecosystem that connects employees, partners, customers, and products in real time.
According to a new research report by Forrester analyst Liz Herbert (Cloud Evolves From Point Solution to Strategic Enabler Of The New Connected Economy, January, 2015), the "cloud is evolving from an internal-facing point solution to an enabler of connected cloud economies….In this new cloud landscape, firms in every industry will shift from being simply cloud adopters to becoming cloud companies themselves."
Join our live webinar, "Embrace Disruptive Innovation on the Cloud," on March 25 at 9am PT to hear about the latest trends in cloud technology. Our guests will be:
George Lawrie, Vice President, Principal Analyst, Forrester, Inc. George will talk about the latest trends in cloud technology, including the way the cloud supports new business models, such as anything-as-a-service (XaaS).
Dave McLain, Senior Vice President, CIO, and Chief Procurement Officer, Big Heart Pet Brands, Inc. (formerly Del Monte Corporation). Dave will talk about moving Big Heart to cloud ERP, making Big Heart the largest company to run all of their operations on the cloud.
Sandra Kurtzig, Chairman and CEO, Kenandy, Inc. Sandra will talk about the way cloud ERP makes companies intelligent enough to drive business transformation.