SaaS Steps Over the Line—and Closer to Customers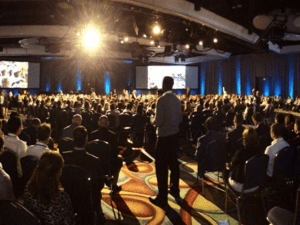 Software-as-a-Service (SaaS) is transforming the relationship between software providers and their customers. What's new is that the onus to achieve success is no longer the responsibility of one party. Both parties are increasingly acting in partnership, crossing back and forth over the traditional lines that divided customer from vendor.
"What cloud does, and more specifically Software-as-a-Service cloud does, is create a real partnership where you're both aligned to the success of the project," said Dave McLain, senior vice president, chief information officer, and chief procurement officer for Big Heart Pet Brands (recently acquired by Smuckers). "That's a new shift in the industry that's changing the probabilities of success for many of these projects."
With the power of the cloud behind them, SaaS companies can be more responsive than ever before, bringing new features and updates seamlessly to the customers who need them. For more details, read my perspective in Data Center Knowledge.