Designing Enterprise Applications for Speed and Agility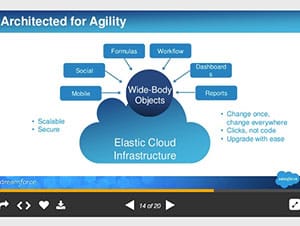 The Merrow Sewing Machine Company is a 176-year-old family-owned business based in Fall River, Massachusetts. When a small business makes a big impact on the literal fabric of people's lives around the world, people pay attention.
Such has been the case for the Merrow Sewing Machine Company, in one incarnation after another, ever since the company began as Merrow Mills back in 1838—the country's first manufacturer of knitted cotton goods. A few years later, the company invented the overlock stitch—and the sewing machines to mass produce it—which is what still holds together most of the garments we wear in the 21st century.
Now, by teaming with Kenandy for all its ERP needs, Merrow has been able to continue to innovate in amazing new ways, most recently by inventing the world's first branded stitch—the ActiveSeam—that is revolutionizing the manufacture of textiles and clothing of all shapes and sizes, including in the multi-billion-dollar active wear industry.
Merrow's success with Kenandy has been a significant factor in the decision to invest in six other business opportunities under the Merrow Global banner. "The Merrow Global investments in these businesses are driven in large part by our confidence in Kenandy," says CEO Charlie Merrow. "Because Kenandy is so easily extensible, we can build out the backend support for these new businesses quickly at a relatively low cost. This is, in fact, why these businesses are launching."
Charlie Merrow and Rod Butters, President of Kenandy, made a presentation on designing enterprise apps for speed and agility at Dreamforce last month.
Designing Enterprise Applications for Speed and Agility from Kenandy, Inc.