Three Ways to Build a Quality Following on Social Media
The Wall Street Journal recently released an article about the companies that are refining their social strategies to focus on quality rather than quantity.  Now that everyone has jumped on the social media bandwagon, the playing field has changed.  What used to be a popularity contest now requires a lot more thought and strategy, and quality is definitely outweighing quantity when it comes to social media.  Since social media is constantly evolving and changing, it's important to stay up to speed with the latest strategies. Here are three ways to help you build not just quantity, but a quality following as well.
1. Maintain Your Blog!
Your blog is the most important part of your social media strategy.  Socially, it is ground zero for marketing your brand.  Content is king, and this is the place where your followers will come to consume your brand's latest news.  Make sure you update your blog at least on a weekly basis, and make sure your posts are high quality and digestible. You don't want to turn off your audience with long, boring blog posts; keep them short and sweet, and your followers will keep coming back for more.  Your blog also feeds into your SEO and retargeting strategies, so maintain a healthy blog, and you will have a strong social media presence.
2. Build Brand Advocacy
Many people have become unreceptive to brand posts and social media ads, but one thing they are very receptive to is the opinions of their friends, family and colleagues.  In order to have a quality following, you must have advocates for your brand; turn your employees, customers, friends, and family into influencers for your company.  You do this by getting them involved and engaged on socials.  Show them how important they are to the brand by tagging, responding to them quickly and showcasing them on your social platforms.  If you do this, they will return the favor and do the same for you.  Make sure you keep your advocates in the loop and remember they are only human and can forget about you from time to time; if this occurs, consider using third-party amplification software to give them friendly reminders about your social messaging.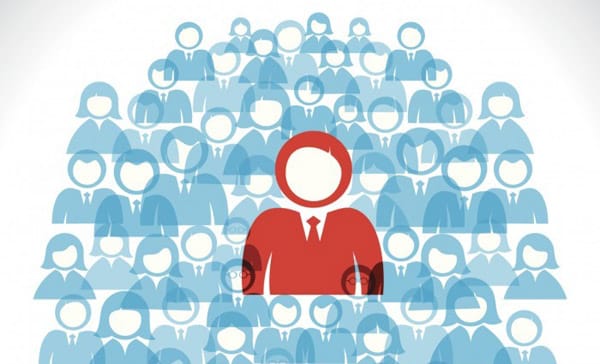 3. Find the Right Platform
Social platforms do not have equal followings across all industries.  Every brand and business is different; you need to focus on your demographic, and make sure you are using the right platform to reach them.  I've worked in the action sports and ERP industries, and let me tell you, they are polar opposites.  The demographic of the action sports industry is much younger, and the conversations and buzz are on Instagram and Facebook. The B2B industry like ERP has a more active following on Linkedin and Twitter. Make sure you don't put all of your energy and resources into the wrong social platform.  The right social platform is extremely important when it comes to engagement; it's a waste of money and time to try to build a quality audience on a platform if your messaging is being broadcasted to the wrong crowd.  The goal is to be in the mix and engage with the influencers of your industry.
No two companies are the same. Everyone's social media strategy is going to be different, but whether you have a large or small following, quality is always going to be one of the most important things.  Remember, it takes time to grow a quality following, so don't expect it to happen overnight.  Study your community closely and understand who they are so you can better cater to them and keep your connections strong.